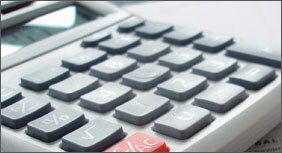 Our Avenel Finance Center Can Assist You with Automotive Financing
Here at Sansone Chrysler Jeep Dodge, our objective is to provide all of our customers with a satisfying car buying and leasing experience. One way that we do so is by guiding people through auto financing and finding the perfect car lease or loan for you. Though this particular stage of the dealership process is commonly regarded as the most challenging, you can rest easy with the support of our financiers because they will make sure that you land a deal that benefits you and sees you within a new Chrysler, Dodge, Jeep, or Ram vehicle. 
We Make Car Loans & Leases Easy to Understand
Whether you are planning to buy or lease your next car from our dealership, you will need to complete a financial application so that we can help you determine a monthly payment plan that fits your budget, you can also check out our online car payment calculator. In the case of a purchase, we can speak with reputable lenders to ensure you acquire a car loan with a fair interest rate. In turn, we can look into incentives that will save you more money if you decide leasing is the right option for you. Whatever the case, our specialists will work closely with you to ensure that you understand the specifics involved, allowing you to make a well informed decision.
Get Further Guidance from Our Finance Center in Avenel, NJ.
At the end of the day, we are determined to make the time you spend with us as easy and enjoyable as possible. So if you reside in Woodbridge, Elizabeth, Edison, or another community nearby, let us give you a helping hand when you are ready to buy or lease a vehicle. You can call our Avenel dealership at (888) 688-2771, contact Sansone Chrysler Dodge Jeep RAM online, or visit 90-100 Route 1, Avenel, NJ for more information.