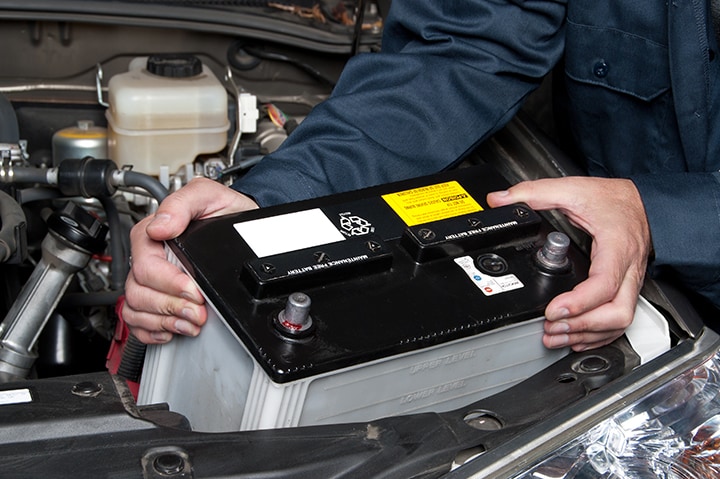 Keep Your Chrysler, Dodge, Jeep or RAM
Running Dependably

If the answer to any of the questions below is YES, it maybe time to replace your car battery in the Avenel, NJ area:
• Is your battery more than three years old?
• Has your battery outlived its warranty period?
• Have any warning lights come on?
• Has your vehicle been jump-started recently?
• Have you had to use a portable charger to recharge your battery recently?
• Do the lights dim when the A/C or heat is on?
• Has your vehicle had alternator or belt problems recently?
• Is there visible corrosion on the battery posts or cables?
If you're having battery trouble on your vehicle, schedule an appointment at our car dealer near Edison, NJ to have your battery serviced or replaced. Our genuine Chrysler, Jeep, Dodge, and RAM car parts have been meticulously tested by engineers to confirm their quality and durability, so that you can drive confidently for years to come.
Service Hours
Monday

07:30AM - 07:00PM

Tuesday

07:30AM - 07:00PM

Wednesday

07:30AM - 07:00PM

Thursday

07:30AM - 07:00PM

Friday

07:30AM - 07:00PM

Saturday

07:30AM - 04:00PM

Sunday

Closed